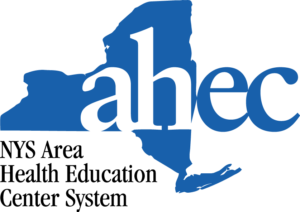 Connecting students to careers, professionals to communities, and communities to better health

The New York State Area Health Education Center (NYS AHEC) System is dedicated to increasing the supply, distribution, and diversification of qualified healthcare professionals throughout the state.  Read More...

The NYS AHEC System is proud to announce that it has been approved by the New York State Department of Health as a designated workforce training center for Managed Long-Term Care (MLTC) organizations. To learn more about how the NYS AHEC System can help your MLTC organization recruit and retain long-term care workers, please contact Shannon Carlin-Menter.